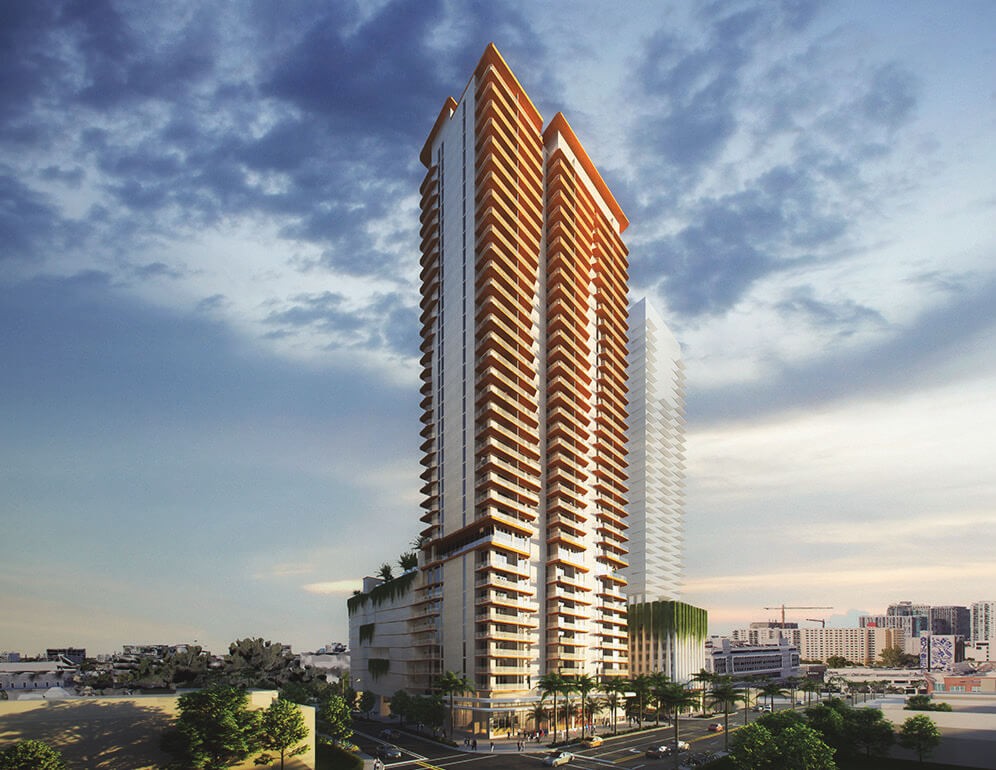 Biscayne Boulevard Apartment Tower project arrives in Miami
A Biscayne Boulevard apartment tower project will be developed in Miami's Edgewater neighborhood, thanks to a joint 50-50 partnership between PTM Partners and Kushner companies. This $ 165 million multi-family project is a planned three-tower development to be built at 2000 Biscayne Boulevard; a federally designated zone of opportunity, offering incentives to developers and investors who bring investment to the region.
The first of the three buildings, of this Biscayne Boulevard Apartment Tower project, will rise to 36 floors, with 420 units along Biscayne Boulevard and aims to create a unique urban campus in the bustling Edgewater, Miami submarket. Construction on the building is expected to begin by the end of the year, while rental will begin in the first quarter of 2023 and construction will be completed by the first quarter of 2024.
Also read plans for Colorado Springs' tallest mixed-use tower unveiled, Colorado
Loans of $ 127 million guaranteed by Kushner for the Biscayne Boulevard Apartment Tower project
Funding for this project comes from two loans guaranteed by Kushner over a month ago, with a total value of approximately $ 127 million; as well as a $ 75 million Valley National Bank leasehold mortgage; and a $ 52 million mortgage from AIG Asset Management. The Miami-based architect, Kobi Karp designed the first apartment tower on Biscayne Boulevard to offer breathtaking views of the water and several state-of-the-art amenities, including a landscaped pool terrace with barbecues and a Zen garden, a fitness center with yoga room, outdoor boxing and CrossFit, a dry sauna, a spa and hammam treatment, a dry sauna, a spa and hammam treatment, a recording studio, a children's playroom, an animal wash, a game room, co-working spaces, a library and much more.
Kushner CEO Laurent Morali said his company is set to work with PTM Partners to bring this Biscayne Biscayne Boulevard 2000 apartment tower to Miami, particularly with the recent expansion of Kushner Companies in southern Florida. Kushner's President Nicole Kushner Meyer also said the project is capable of establishing a new standard of living for Miami's residential market and their company will work alongside this established team to achieve the desired results.
If you have a remark or more information about this post, please share with us in the comments section below.