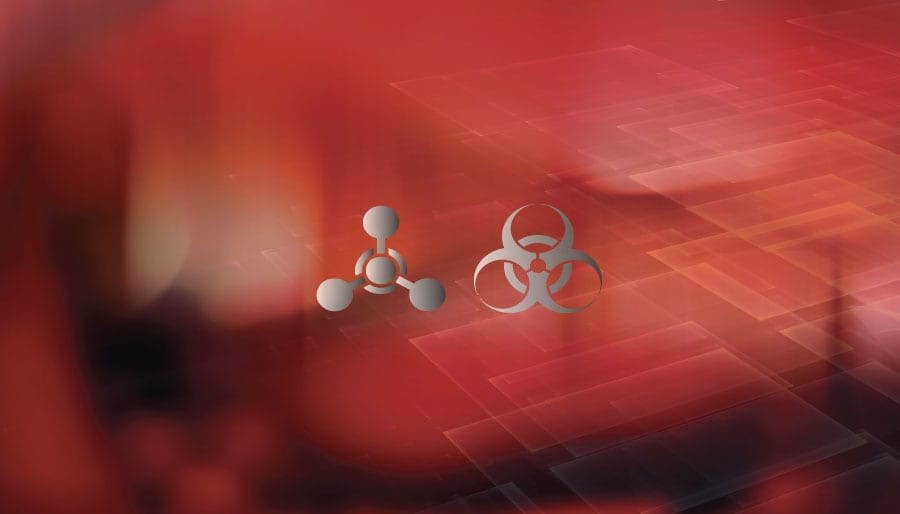 CounterACT: US Funds Early-Stage Drug Discovery of Chemical Threat Countermeasures
The National Institutes of Health (NIH) Countermeasures Against Chemical Threats (CounterACT) program has announced plans to apply for funding to support the early development of new and repurposed drug candidates to mitigate health effects resulting from exposure to chemical threats.
Chemical threats are toxic compounds that could be used in a terrorist attack or accidentally released through industrial production, storage or transportation. They include traditional chemical warfare agents, toxic industrial chemicals (TICs), pesticides and pharmaceutical agents. The overall scope of this research initiative will include discovery and validation of therapeutic targets through preclinical characterization (i.e. specificity, affinity, potency, target selectivity, post-exposure efficacy) of lead compounds.
Chemical threats of interest for the development of medical countermeasures as part of this effort are those on the current Department of Homeland Security (DHS) Chemicals of Concern (CoC) list, which is reserved for the official use of the US government and may not be published. However, the following chemical toxidromes, grouped by mechanism of action and toxic effects of the agents, serve as an example of over 200 applicable chemical threat agents.
Anticoagulants (brodifacoum, bromadiolone)
Blood agents (hydrogen cyanide, hydrogen sulfide)
Cholinergic warfare (sarin, soman, VX)
Cholinergic pesticides (parathion, chlorpyrifos, phorate, aldicarb)
Convulsant (picrotoxin, TETS, strychnine)
Hemolytic/metabolic (arsenic trioxide, thallium sulfate, arsine)
Opioids (fentanyl, diacetylmorphine)
Lower lung (chlorine, phosgene)
Upper lung (ammonia, sulfur dioxide, hydrogen fluoride)
Vesicants (sulphur-nitrogen mustard, phosgene oxime)
Applicants are strongly encouraged to contact NIH staff to determine if their proposed threat agent targets are of interest to this effort if in doubt.
Since this effort is focused on medical countermeasures that can be administered following a mass casualty event, proposals for drugs to be administered prophylactically (pre-exposure) will not be considered) .
Notice of Intent to Publish a Funding Opportunity Announcement for Chemical Threat Countermeasures (CounterACT) Therapeutic Discovery and Early Stage Development (Unauthorized UG3/UH3 Clinical Trial). A trans-NIH effort from: National Institute of Neurological Disorders and Stroke (NINDS), National Eye Institute (NEI), National Institute on Drug Abuse (NIDA), National Institute of Environmental Health Sciences ( NIEHS). Estimated publication date: May 3, 2022. Estimated application deadline: September 13, 2022.