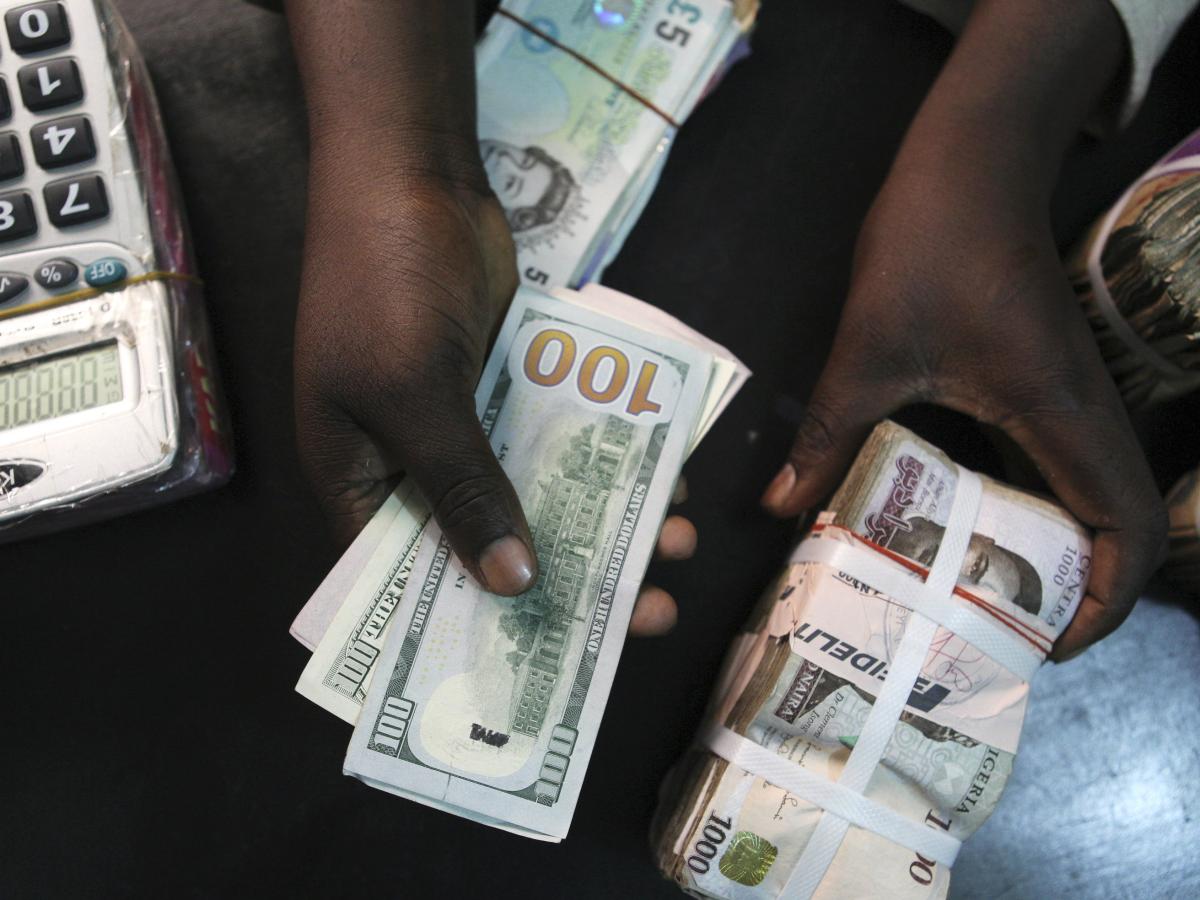 Latest black market rates between the US dollar and the naira, today, August 14, 2022
What is the exchange rate of dollar to naira in the black market, also known as the parallel market (Aboki fx). See the black market exchange rate between the dollar and the naira for August 13 below. You can exchange your dollar for Naira at these rates.
How much is a dollar to a naira today on the black market?
Exchange rate from dollar to naira today black market (Aboki dollar rate):
The exchange rate of a dollar to naira in Lagos Parallel market (black market) players buy a dollar for N660 and sell at N700 on Saturday August 13, 2022, according to sources at Currency Exchange (BDC).
Please note that the Central Bank of Nigeria (CBN) does not recognize the parallel market (black market), as it has directed individuals who want to engage in Forex approach their respective banks.
Black market exchange rate of dollar to naira today
| | |
| --- | --- |
| Dollar to Naira (USD to NGN) | Black market exchange rate today |
| Purchase rate | 660 |
| Sell ​​rate | 700 |
Please note that the the rates you buy or sell in forex may be different from what is described in this article because prices vary.
Data released by the Organization of the Petroleum Exporting Countries on Thursday showed that Nigeria's crude oil production fell by 2.3 million barrels in July 2022 compared to the country's production in the previous June.
OPEC, in its latest monthly oil market report for August 2022, said crude oil production figures based on direct communication indicated that Nigeria's production had fallen by an average of 74,000 barrels per day. in July.
This implies that during the 31 days of July, the country lost around 2.3 million barrels of crude oil.
According to OPEC, the average cost of Brent, the world oil benchmark, during the month under review was $105.12/barrel.
By losing 2.3 million barrels in July this year, it means that Nigeria's oil revenues have fallen by around $241.1 million or 101.13 billion naira (at the official exchange rate of 419.37 naira/$) during the month under review.
OPEC data showed Nigeria's oil production in June 2022 was 1.158 million barrels per day, but fell to 1.084 million barrels per day in July.