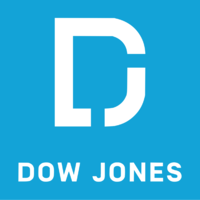 North American morning briefing: probable caution -2-
Gold Prices Hit by New Bets on Higher Yields and Stronger Dollar
Inflation continues to hit multi-year highs, but gold can't take a break. The most actively traded gold futures contract fell $79.90, or 4.4%, to $1,727.40 a troy ounce in July, on pace with its fourth straight month of decline. It would be the longest losing streak for gold since November 2020, after further signs of accelerating inflation spurred bets that the Federal Reserve will act aggressively to bring inflation under control.
Wealthy Americans continue to borrow, defying economic gloom
High net worth individuals increased their borrowing in the first half of the year despite rising rates and a stock market rout that affected the value of their portfolios.
The wealth management units of Morgan Stanley and Bank of America Corp. posted double-digit loan growth in the second quarter. The increase came from well-heeled customers who took out mortgages and loans backed by assets such as stock and bond portfolios, executives said.
There are signs that inflation may have peaked, but can it come back down fast enough?
Growing signs of easing price pressures suggest that June's alarming 9.1% rise in consumer prices will likely be the peak. But even if inflation does come down, economists see a slow pace of decline.
Ed Hyman, president of Evercore ISI, pointed to many indicators that 9.1% could have been the top. Gasoline prices have fallen about 10% from their mid-June high of $5.02 a gallon, according to AAA. Wheat futures prices have fallen 37% since mid-May and corn futures prices have fallen 27% since mid-June. The cost of shipping goods from East Asia to the West Coast of the United States is 11.4% lower than a month ago, according to Xeneta, a Norwegian transport data company and supply.
What CEOs say: "We see deep-rooted inflation"
Here's what some of the world's business leaders recently said in their quarterly reports on the economy, supply chain, and advertising and energy markets.
David Solomon, CEO of Goldman Sachs Group Inc.:
The crash of rural banks in China
A protest by bank depositors in Henan Province was forcibly suppressed. Meanwhile, buyers of homes with mortgages – but not yet finished apartments – across China are making noise to stop payment. For an already struggling Chinese economy, these are telling headlines.
Henan's problems relate in part to a low-key case of financial malfeasance – an investigation by Chinese banking regulators found that a private investment group called Henan New Wealth Group illegally embezzled deposits from smaller banks. But they intervene in an extremely worrying context. Real estate prices in small Chinese cities are falling rapidly. Developers, unable to access finance and watching sales dry up, have halted construction of many pre-sold homes – and the online movement to stop mortgage payments threatens to add to their woes by scaring banks further. This all comes after many smaller Chinese lenders have seen their capital adequacy levels plummet over the past five years.
Heat wave hits US farms, stressing crops and ranchers' herds
Intense heat and dry conditions are straining American agriculture, threatening corn, soybeans and other crops, as well as cattle herds.
Scorching temperatures over the past week have placed entire swaths of the United States, particularly in the South and West, under excessive heat warnings and advisories. The warm weather is hitting during an important period of the Midwest crop growing season, analysts said, and just as some commodity prices are falling amid concerns about the global food supply.
The United States continues to suffocate under a record heat wave
More than 85 million people across the United States were under heat advisories or excessive heat warnings on Sunday as scorching temperatures approached record highs in several regions.
The heat wave has brought record temperatures to the northeast. In Boston, the temperature hovered at 99 degrees Fahrenheit at noon, breaking the previous record of 98 degrees set on July 24, 1933, according to the National Weather Service.
General Mark Milley says Chinese military aggression has escalated
JAKARTA, Indonesia — China's military has become much more aggressive and dangerous over the past five years, the top U.S. military officer said on an Indo-Pacific trip that included a Sunday stopover in Indonesia.
Gen. Mark Milley, chairman of the Joint Chiefs of Staff, said the number of interceptions by Chinese aircraft and ships in the Pacific region with US forces and other partners has increased significantly over the past this period, and the number of dangerous interactions has similarly increased. proportions.
Jan. 6 committee plans to search for new witnesses, investigative angles, lawmakers say
WASHINGTON — Lawmakers on the House committee investigating the Jan. 6, 2021, attack on the Capitol continue to expand their probe ahead of further hearings in September as they consider more information and new witnesses testify behind closed doors on Capitol Hill.
Rep. Liz Cheney (R., Wyo.), the panel's vice chair, said on CNN's "State of the Union" that the panel has a number of new interviews scheduled next, including with members from former President Donald Trump's cabinet and his campaign.
Gun law challenges take off after High Court ruling
The Supreme Court's decision in June overturning New York's system for issuing concealed weapons permits has already sparked a new wave of legal challenges against a series of gun restrictions.
The 6-3 decision rejected a legal test that many lower courts have used to uphold various prohibitions on semi-automatic weapons and limits on who can possess them. The judges asked the courts to use a different standard that effectively challenged a series of previous rulings on gun regulation.
Pritzker and Newsom Boost profile as many Democrats look beyond Biden for 2024
WASHINGTON — Two prominent Democratic governors are raising their national profiles with political activities outside their home states, moves that come as many Democratic voters seek alternatives to President Biden as the party's flag bearer in 2024.
Illinois Governor JB Pritzker, a Democrat seeking re-election this year, has spent time away from his home state to rally Democrats in Maine, New Hampshire and most recently Florida, where he has delivered the keynote address at an annual party gala last week. .
Email [email protected] TODAY IN CANADA
Earnings:
Celestica 2Q
2Q Copper Mountain Mining
Newmont 2Q
Economic indicators:
None planned
Major events expected for Monday
05:30/JPN: Tokyo area department store sales in June
05:30/JPN: June National Department Store Sale
08:00/GER: July Ifo Business Climate Index
10:00 a.m./UK: CBI July Industrial Trends Survey
12:30 p.m./US: June CFNAI Chicago Fed National Activity Index
2:30 p.m./US: July Texas Manufacturing Outlook Survey
23:01/UK: Jun Zoopla House Price Index
11:50 p.m./JPN: June Services Producer Price Index
All times in GMT. Powered by Onclusive and Dow Jones.
Earnings expected for Monday
ATI Physical Therapy Inc (ATIP) is expected to report for Q2.
Agile Therapeutics Inc (AGRX) is expected to report for Q2.
Alexandria Real Estate Equities Inc (ARE) is expected to return $0.56 for 2Q.
American Campus Communities Inc (ACC) is expected to earn $0.04 for Q2.
Bank Of Marin Bancorp (BMRC) is expected to return $0.65 for 2Q.
Bank of Hawaii Corp (BOH) is expected to return $1.35 for 2Q.
Brandywine Realty Trust (BDN) is expected to earn $0.03 for Q2.
Brown & Brown (BRO) is expected to return $0.49 for 2Q.
Cadence Bank (CADE) is expected to report for 2Q.
Community Bank System (CBU) is expected to return $0.76 for 2Q.
Copper Mountain (CMMC.T, CPPMF) is expected to return $0.06 for Q2.
Covenant Logistics Group Inc (CVLG) is expected to return $1.24 for 2Q.
Dorman Products (DORM) is expected to return $1.35 for 2Q.
Dynex Capital (DX) is expected to report for Q2.
Esquire Financial Holdings Inc (ESQ) is expected to return $0.71 for 2Q.
Grupo Aeroportuario del Sureste SAB de CV – ADR (ASR,ASUR.MX) is expected to fetch $6.89 for 2T.
HBT Financial Inc (HBT) is expected to report for Q2.
Heartland Express (HTLD) is expected to earn $0.25 for Q2.
Hexcel Corp (HXL) is expected to return $0.31 for 2Q.
HomeStreet Inc (HMST) is expected to return $0.96 for 2Q.
KS Bancorp Inc (KSBI) is expected to report for Q2.
Kaiser Aluminum (KALU) is expected to fetch $0.75 for the 2T.
Lakeland Financial (LKFN) is expected to return $0.96 for 2Q.
Ledyard Financial Group (LFGP) is expected to report for 2Q.
Medpace Holdings Inc (MEDP) is expected to return $1.34 for 2Q.
Newmont Corp (NEM) is expected to return $0.89 for 2Q.
Northwest Bancshares Inc (NWBI) is expected to return $0.22 for 2Q.
Packaging Corporation Of America (PKG) is expected to report $2.85 for Q2.
Peoples Bancorp of NC (PEBK) should report for the 2Q.
PotlatchDeltic Corp (PCH) is expected to return $1.42 for 2Q.
RPM International Inc (RPM) is expected to earn $1.43 for Q4.
RenaissanceRe Holdings (RNR) is expected to return $0.00 for 2Q.
Sierra Bancorp (BSRR) is expected to fetch $0.59 for the 2T.
SmartFinancial Inc (SMBK) is expected to return $0.61 for 2Q.
Southside Bancshares (SBSI) is expected to return $0.75 for 2Q.
Squarespace Inc (SQSP) is expected to report for Q2.
Sun Communities Inc (SUI) is expected to report for Q2.
WSFS Financial (WSFS) is expected to return $0.92 for 2Q.
Washington Trust Bancorp Inc (WASH) is expected to return $0.91 for 2Q.
Whirlpool Corp (WHR) is expected to return $5.52 for 2Q.
Powered by Onclusive and Dow Jones.
ANALYST RATINGS ACTIONS
1Life Healthcare reduced at equal weight vs. overweight by Barclays
1Life Healthcare reduced to neutral after purchase by BTIG
1Life Healthcare reduced to neutral after purchase by Citigroup
(MORE TO BE FOLLOWED) Dow Jones Newswires
July 25, 2022 05:26 ET (09:26 GMT)
Copyright (c) 2022 Dow Jones & Company, Inc.