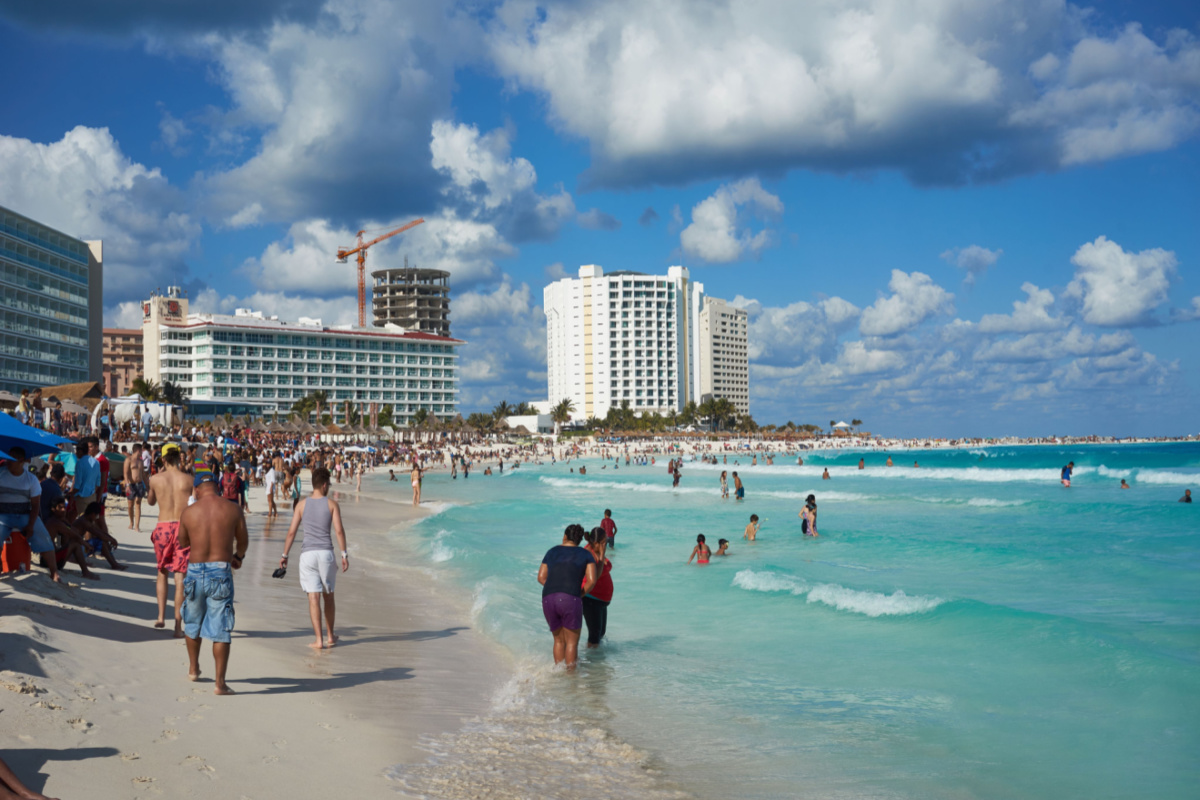 Strong dollar benefits US travelers to Cancun
Share the article
Last update
American tourists heading to Cancún for their summer vacation will benefit from the strong performance of the US dollar against the Mexican peso. This means that travelers will be able to acquire more local currency and thus buy goods and services at better value for money.
Cancun is a great choice for tourists this summer given the strengthening US dollar. With late summer getaways still available at reasonable prices, many travelers have their eyes set on the Mexican Caribbean. The US currency has been in the news lately, thanks to its relative strength against major global currencies such as the Euro. It also performs well against the Mexican peso, giving travelers a discount when traveling to the popular destination.
The value of the US dollar is at its strongest in years. As a result, American travelers can acquire more local currency in countless destinations around the world, including the Mexican Caribbean. For the millions of American tourists expected to vacation there this year, it means they can buy more goods and services when converting from dollars to pesos.
This is also good news for the local economy as it helps improve the competitiveness of the Mexican Caribbean compared to other Latin American hotspots like Jamaica, Punta Cana or the Bahamas. However, it is unclear how long the US dollar will continue to perform well, prompting many travelers to book last-minute vacations to take advantage of the unprecedented economic situation.
Thanks to the favorable exchange rate, American travelers can enjoy goods and services at a lower price than before. From all-inclusive resorts to tours, travelers are encouraged to book ahead to take advantage of the favorable exchange rate.
According to Gabriela Siller, director of economic and financial analysis at BASE, a local bank specializing in currency exchange, local tourism operators can use the situation to their advantage to attract more visitors. Although inflation has been a problem for local consumers, the situation is not as bad for tourists, especially those coming from the United States or other stronger-currency economies.
Visitors are not the only ones to take advantage of the situation. Hotels are also particularly likely to see increased profits, as around 70% of their revenue is in dollars. Meanwhile, tourists using US dollars get more for their money when paying for local services such as museums, tours and restaurants.
Although a strong US dollar has many advantages, especially for international travelers, it also has some disadvantages. Inflation, which is slowing economic growth in the wake of the post-covid recovery, can dampen the rise in purchasing power. Inflation also made headlines in Cancún, where businesses of all stripes had to raise prices. Restaurants in Cancun, for example, reported a 10% price hike to account for higher inflation.
Keep this in mind when using US dollars in Mexico
A strong US dollar will be useful for purchasing goods and services in Mexico. From hotels to excursions, food and other expenses, tourists can buy more for less. However, there are a few things to keep in mind when traveling to Mexico with US dollars.
First, if you are traveling with cash, you must exchange your dollars for Mexican pesos. This can be done in several places, either at the airport before departure or after arrival. Visitors can also exchange dollars for pesos at many major resorts, as well as local exchange offices. You can check online to see the different exchange rates, and it's a good idea to research the places with the lowest commissions.
Another thing to keep in mind is that although many establishments such as hotels accept US dollars, they may charge more than they would in Mexican pesos. Also, they may round prices higher when paying in dollars, so it's a good idea to convert first. Experts also recommend booking trips in advance to secure the favorable exchange rate.
Plan your next Cancun vacation:
Choose from thousands of Hotels, resorts and hostels in Cancun and Riviera Maya with free cancellation on most properties
Book Travel insurance that covers Covid-19
Book at an affordable price Direct flights to Cancun International Airport
---
↓ Join the community ↓
The Cancun Sun Community FB Group has all the latest travel news, conversations and tourism Q&A for the Mexican Caribbean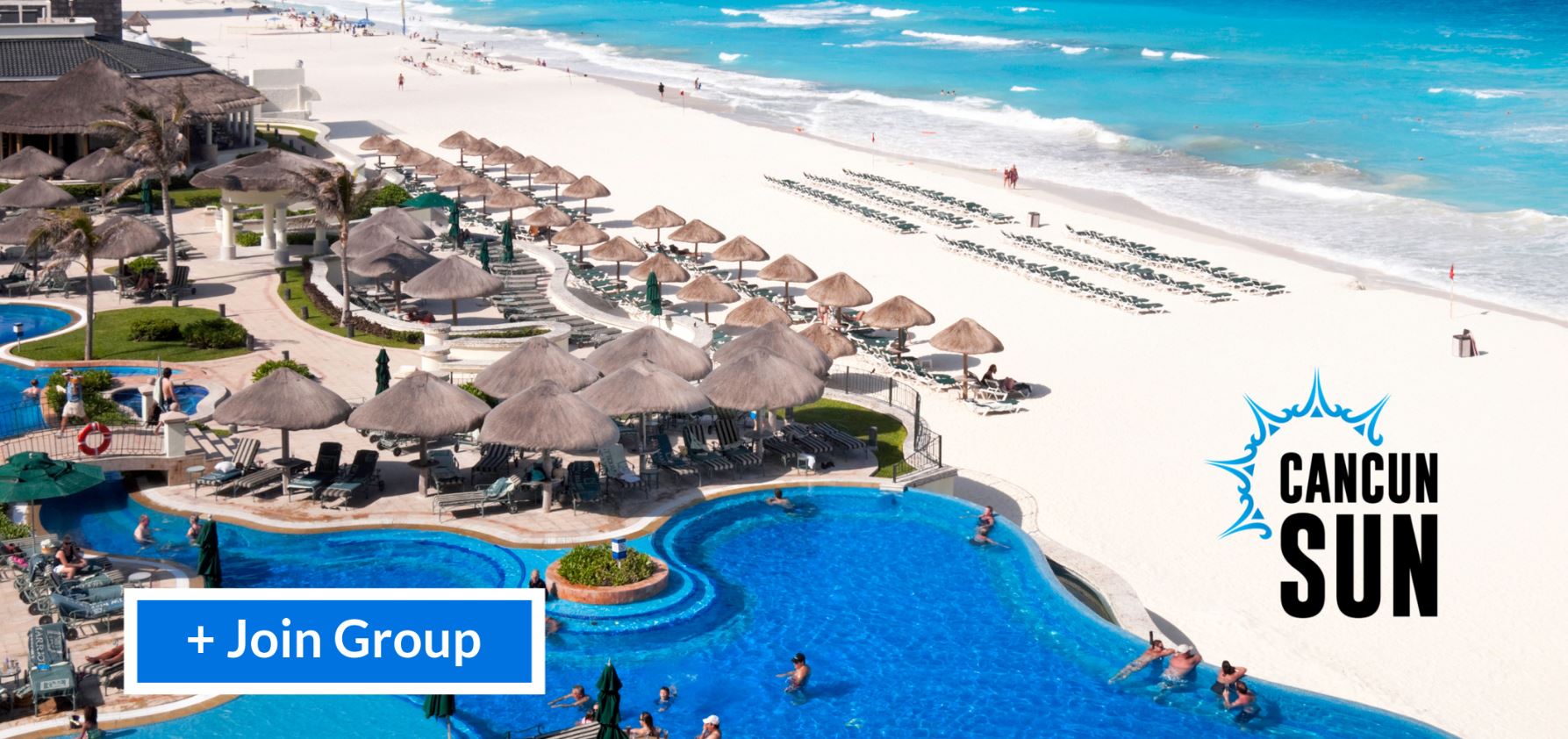 Subscribe to our latest articles
Enter your email address to subscribe to The Cancun Sun's latest travel news, delivered straight to your inbox.
---