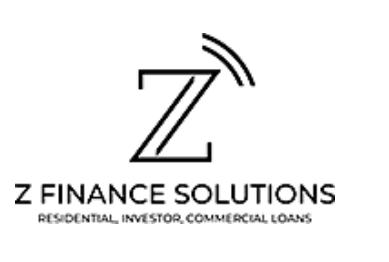 Z Finance Solutions makes the home buying process easier for first-timers with their first-time homebuyer loans in Texas
The real estate company's professional loan officers and real estate agents provide residential, commercial and focused investor services for clients looking to acquire their dream properties in Texas.
"Z Finance Solutions helps Texans find financial assistance for a wide range of residential and commercial properties. Our comprehensive real estate services guide you through the real estate process from start to finish, throughout which you can expect expert financial advice and advice on acquiring the best properties in town through various loan and mortgage options available to you.
Texas, USA, August 2, 2022, ZEXPRWIRE, The shortage of homes for sale in Texas continues to drive up prices across the state, pushing residential property hunters to extreme lengths to win offers. According to statistics from the National Association of Realtors, home prices in 2020 were 16% higher than a year earlier, before the coronavirus upended economies around the world. Investors and home buyers want to diversify their investments by adding real estate to their portfolios to reduce risk.
Many people abandon their home ownership plans after seeing the closing costs and down payments involved in the process, despite wanting a share of the potential gains offered by the ever-expanding industry. Z Finance Solutions has a team of professional loan officers and realtors who help potential buyers looking for ways to overcome financial hurdles when buying residential and commercial property in Texas.
Jennifer Zavaglia, a highly qualified real estate agent with extensive experience handling commercial and residential properties across Texas, keeps an eye out for all potential properties that meet the needs with their budget and required features in mind. For those in need of financial assistance, Loan Officer Matt Zavaglia offers credible financial advice and guidance regarding home loan assistance programs.
Speaking about home loan assistance services, the expert shared: "Many people come to us with limited budgets for their homes, completely unaware of the many statewide home loan assistance plans and down payment plans as well as other mortgage-based solutions. available to first-time home buyers in Texas. At Z Finance Solutions, we can help you purchase any residential or commercial property that is for sale that fits your budget and needs. We work with a team of highly qualified professionals, which allows us to facilitate obtaining loans for investors and first-time buyers. We also handle business loans for multi-door properties. The goal is to help our clients through the home buying process and provide them with the right loan options based on their needs."
In addition to offering lucrative home buying programs in Texas for those who cannot afford a home, the experts also help buyers manage all the relevant documentation once the ideal property is found. Z Finance Solutions loan officers can also help Texans qualify for a homebuyer assistance program. These assistance programs include competitive mortgages, real estate advice, property sourcing, attractive terms, appraisal, pre-approved lenders, down payment assistance, and more.
From large villas to large-scale and smaller family properties, Z Finance Solutions offers estate agent and loan services for all kinds of properties under one roof at affordable rates. Those looking for more information can contact them through the information provided below.
About Z Finance Solutions
Z Finance Solution is a Texas-based company led by Loan Officer Matt Zavaglia and Realtor Jennifer Zavaglia, offering real estate and lending services under one roof. Z Finance Solution helps you with the two most critical steps of getting a home: choosing a suitable property and getting the loan you need to pay for it.
Media Contacts
Company name:-Z Finance Solutions
Website: https://zfinancesolutions.com/
Contact: 512.820.8146
E-mail: email:[email protected]